Get Internationally Accredited & Recognized
Questions to ask yourself about the Adobe Premiere Courses.
Is Adobe Premiere Courses in demand? – Yes very HIGHLY. There's a real shortage of animators in the industry. Thus creating a massive demand for our Adobe Premiere Courses and video courses. The top jobs in South Africa today is in in video production. Having a Digital video qualification and learning international standards is vital.
Is what I learn relevant and of value? – Most definitely and it's current, up to date video tools and terminologies. Furthermore you learn from experienced digital video lecturers and strong visual adobe suite content.
Can I get a job as a Animator after? – yes, get a job easier by getting Internationally accredited and recognized by writing your Adobe Premiere (Adobe Certified Associate: ACA) and other Adobe exam/s: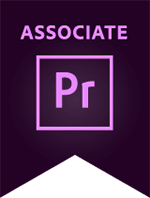 Why Adobe Premiere?
All in all Adobe Premiere Pro is a desktop video editing application for professionals and enthusiasts. Overall premiere also gives the means to adjust color, fine-tune audio, and more. Adobe Premiere Pro works well with other Adobe Products. At School of it we offer:
An intro Adobe Premiere Course,
An advanced Adobe Premiere course
An inclusive Video Production course that includes several video software products.
When is it Offered?
Overall learn Adobe Premiere anytime and anywhere. We have 3 training options and we have award-winning IT courses. In turn identify appropriate video edits and the use of appropriate sound.
Part-Time
Fast forward your career in the IT industry with a part-time premiere courses at School of IT. All in all the Part-time Adobe Premiere courses that allow working professionals to transition into a new skill set while working. In turn at School of IT we are agile and can customize a Digital Video course to the individual. Start anytime and choose your hours!
Full Time
Are you ready to start a career in IT? In turn learn about Adobe Premiere as a full time student at School of IT. Thus beginning your career as a animator. Start anytime and manage your own contact hours with your mentor!
High School
In addition prepare for the future by learn about Adobe Premiere software while you're still in high school. Have the option to get internationally accredited and recognized before you even finish school!
Corporate
All in all upskill yourself or your company by learning about digital video techniques while you're working. Thus no matter where you are, you can upskill yourself and get internationally accredited and recognized in under 6 months!

Adobe Premiere Course Objectives
Overall by the end of the Adobe Premiere course students will have usable knowledge of the following:
Adobe® Premiere Pro® workspace, interface and tools.
Video editing and transitions.
Identify the purpose, audience, and audience needs for preparing images.
Determine the type of copyright, permissions, and licensing required to use specific content.
Navigate, organize, and customize the application workspace.
Layout Design Principles and techniques.
In turn learn Import assets into a project.
Add and animate titles and modify title properties.
Use sounds, different formats and video.
Modify basic track visibility and audio levels.
Manage audio in a video sequence.
Export and archive video and audio sequences.
Career Prospects
The career prospects for Video editing graduates are excellent and high in demand. Computers is everywhere: on all platforms and devices and in all countries around the world!
Animation Specialist
Cartoonist.
Animator
Image consultant
Video Designer
Editor
Alternative Courses
Total Page Visits: 489 - Today Page Visits: 1
⚠ Write your international exams in the comfort of your own home!
💳 Payment plan
All 30 hour courses and less are full payment before commencement. Over 30 hours: you can pay per 20 hour intervals.
🏅 Internationals
All international exams are additional in price: +-€50 per exam. We assist you booking online and choosing an approved centre closest to you to write! PS: you can write worldwide!